Mark III systems
Mark III technology is a cryogenic liner used to contain liquefied gas at low temperatures during shipping, onshore and offshore storage, at atmospheric pressure. This technology and its evolutions equip more than 200 vessels in operation and under construction and benefit from more than 50 years' experience at sea.
The concept
The Mark III membrane system is a containment and insulation system, directly supported by the ship's hull structure. It is composed of a primary corrugated stainless steel membrane, positioned on top of prefabricated insulation panels, including a complete secondary membrane made of composite material.
This modular system employs standard prefabricated components that can accommodate any shapes and capacities of tanks. They are designed for mass production techniques and easy assembly.
Mark III concept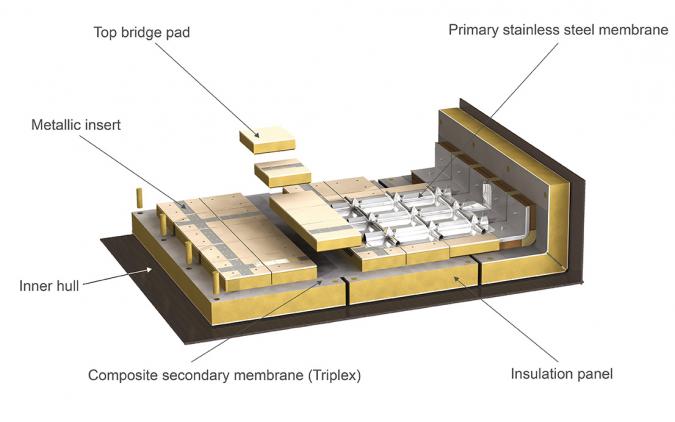 Stainless steel primary membrane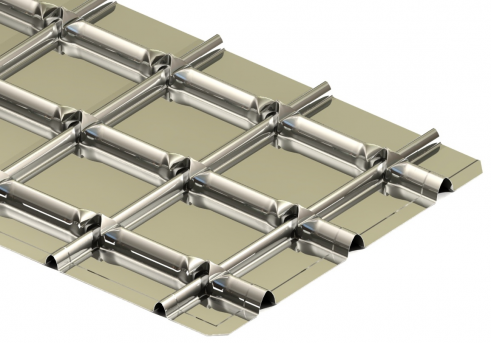 Mark III evolution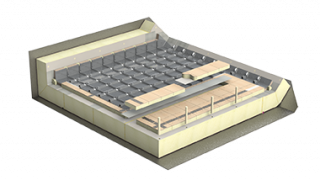 GTT technologies are continually optimised to meet the requirements of ship-owners and shipyards, while also complying with regulatory changes affecting the sector.
Since 2008, GTT has introduced Mark III design evolutions to improve the thermal and structural efficiency of the technology.
Its latest development, Mark III Flex+, offers a guaranteed boil-off rate of 0.07% V/day, thanks to an insulation thickness increased of 480 mm. 
 

Mark III

Mark III Flex

Mark III Flex+

Boil-off Rate (BOR)*

(170K m3 vessel)

From 0.15 to 0.125%

From 0.10 to 0.085%

0.07%

Date to market

1969 (Mark I concept)

2011

2017

Insulation

Foam 130 kg/m3

Membranes

Primary: Stainless steel 304L - 1.2 mm

Secondary: composite material

Support

Primary and secondary panel: foam and plywood

Thickness Primary +

Secondary panel

270 mm = 100 + 170

400 mm = 100 + 300

480 mm = 100 + 380
* BOR is project dependent due to vessel size, tank arrangement and reinforcements.