Executive Committee
The GTT (Gaztransport & Technigaz) Executive Committee is composed of :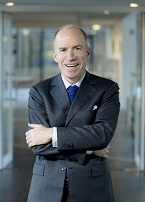 PHILIPPE BERTEROTTIERE
 Chairman of the board & CEO 
Philippe Berterottière joined GTT in 2009. He has more than 35 years of experience in advanced technology sectors. Previously, he served in various senior positions with aerospace companies. At Airbus, he was a contract negotiator, before being appointed head of business development. He was sales director at Matra's defence division and held various sales and marketing responsibilities at Arianespace, before becoming Sales and Marketing Director and an Executive Committee member. He is a graduate of the HEC business school (Hautes Etudes Commerciales) and of the IEP (Institut d'Etudes Politiques).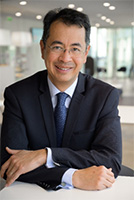 THIERRY HOCHOA
Chief Financial Officer 
Thierry Hochoa has been appointed Chief Financial Officer in September 2023. He has more than 25 years of experience in the Finance function within large international companies. Thierry began his career in 1994 as an external auditor at Arthur Andersen, then Ernst & Young (EY). In 2004, he joined Technip, first as Director of Internal Audit, then held various finance positions at Group level before becoming, in 2011, Corporate Financial Control Director. In 2013, he was appointed Chief Financial Officer of operations in Southeast Asia on the key Yamal project in Shanghai. In February 2016, he became Vice-President Finance & Group Controller in Paris. In March 2018, Thierry Hochoa joined Bourbon Offshore and became Chief Financial Officer, before joining the shipping and logistics activities of CMA-CGM in 2020, where he served as Chief Financial Officer for the logisitics activities. Thierry is a graduate of IAE Paris and of ESCP Business School. He also holds a CPA.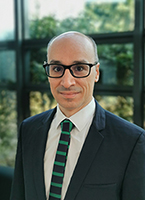 JEAN-BAPTISTE BOUTILLIER
Innovation vice President
Jean-Baptiste Boutillier, Director of Innovation, joined GTT in January 2021. He has 17 years of experience in the world of maritime transportation and shipbuilding. He began his career at CMA CGM as a New Building Engineer, and then supervised the New Building, R&D and Retrofit teams as well as the IT department of the CMA ships subsidiary. He actively participated in the construction and delivery of more than 130 containers vessels from 1,700 TEUs to 23,000 TEUs, and in particular in the design, building and delivery of the Dual Fuel vessels using GTT technology for LNG tanks. He holds an engineering degree from École Polytechnique (X98) and ENSTA (2003 graduation), as well as an EMBA in 2012 (Euromed – Kedge Marseille).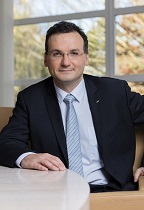 KARIM CHAPOT
Technical Vice President

Karim Chapot joined GTT as an engineer in 1999 and has worked in the maritime transportation industry for 22 years. In 2002, he became head of structural calculations and was then promoted to Development Director in 2007. Previously, he held various positions at the Cherbourg and Le Havre shipyards. He graduated in naval and offshore architecture from ENSTA Bretagne (École Nationale Supérieure de Techniques Avancées Bretagne) and completed the Executive MBA program at HEC (Hautes Études   Commerciales).
---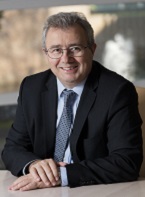 DAVID COLSON
Commercial Vice President
David Colson joined GTT in 2004 and has nearly 30 years of experience, gained primarily in the automotive industry and then with GTT. During his career with GTT, he was a shipyard project manager until 2008 and head of the business development department until 2010, when he was appointed Commercial Director. Previously, he held several positions at APV, ACOME and Valeo Filtration Systems. He graduated in mechanical engineering and business administration from the University of Birmingham (Bachelor of   Engineering and Bachelor of Commerce).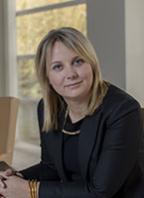 LÉLIA GHILINI
Secretary General
Lelia Ghilini joined GTT in 2014 as General Counsel and secretary of the Board of Directors. Admitted to the bars of Paris and New York, she had previously worked for nearly 10 years as a lawyer in mergers and acquisitions at several prestigious international law firms, then at the Ministry of Economy and Finance (European Affairs). Lelia holds a DESS in business law and a business law master's degree (DJCE diploma) from the University Paris II (Panthéon – Assas). She also holds an LL.M from the New York University School of Law. In 2019, Lélia Ghilini is appointed Secretary General, in charge of legal, compliance, CSR, quality and HSE.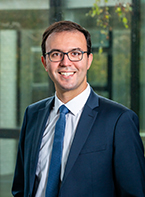 ANOUAR KIASSI
Digital & IT Vice President
Anouar Kiassi, Digital & IT Director, joined GTT in 2018. He has 12 years' experience in Digitalisation and IT Systems. He previously held various positions in software engineering, and then digital programme management and consulting, before joining the ROUSSELET group where he performed various duties including the digital transformation of the business, project management, and department management. He holds a Software Engineering degree from Télécom ParisTech (Paris) and a Computer Science degree from École Polytechnique (Palaiseau).
 
---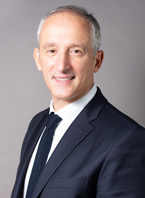 YOUSSEF BOUNI
Human Resources Vice President
Youssef joined GTT in October 2021 as Group Human Resources Vice President. Youssef has 20 years of experience in the HR departments of multinational organizations. Prior to joining GTT, Youssef Bouni held HR positions at CMA CGM, and was Human Resources Director in charge of strategy and social affairs at Société Générale Group. He was previously Deputy HR Director at TechnipFMC, HR Director at Qatar Airways and held HR positions at Schlumberger. 
Youssef has an education in human resources development at the University Paris Sorbonne and the Conservatoire National des Arts et Métiers.
Consult the Board of Directors and Specialized Committees section.