NO96 Super+
GTT continues to develop its technologies based on significant feedback from operational experience, in order to meet the requirements of ship-owners and shipyards, while also complying with regulatory changes affecting the industry.
This new evolution of the NO96 Cargo Containment system, the NO96 Super+ maintains the main features of the NO96 technology, in particular the double Invar metallic membranes.
NO96 super+ specificities
The NO96 Super+ technology integrates insulating Reinforced Polyurethane Foam (R-PUF) panels instead of plywood boxes, used for both the primary and secondary insulation spaces, to reduce the heat ingress inside the tank. Glass Wool flat joints are also inserted between adjacent foam panels to optimise the behaviour of the system and ensure it the best thermal performance. 
With this innovation, GTT offers a guaranteed Boil Off Rate (BOR) of 0,085%V/d for the current standard size design of LNG Carrier of 174.000 m3  (vs. 0.10%V/d for NO96 L03+)
Description of N96 Super+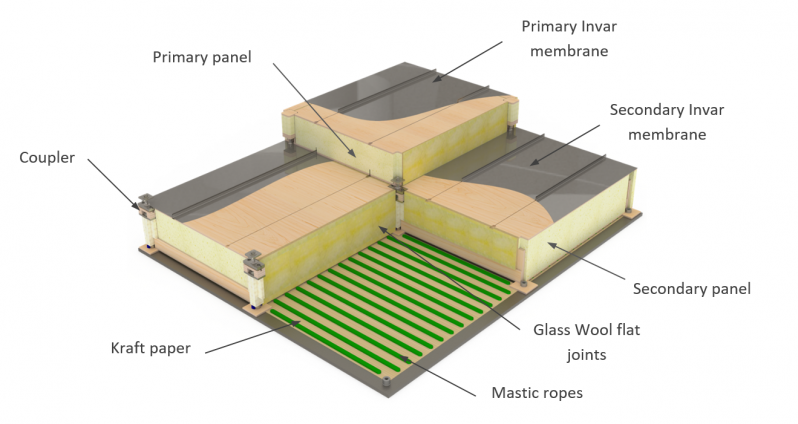 Approval by class
GTT has been granted with "Approval In Principle" by Bureau Veritas in September 2020.