Previously, we announced a new evolution of our NO96 system, named NO96 Super+ allowing the reduction of the daily guaranteed boil off rate to less than 0.085%. Now, we can inform you about the tests that we carried out at GTT to validate the assembly of NO96 Super+. 
As the corner areas of NO96 Super+ are the same as NO96 GW, the mock-up consists on a flat wall area composed with four NO96 Super+ panels surrounded by NO96 boxes. This mock-up validates the correct assembly of the new containment system and verifies that there are no problems at the interface with the NO96 boxes.
With these assembly tests, GTT will ensure that shipyards will be able to assemble our new technology without a minimum of difficulty. 
The shipyards can now proceed with their own assembly tests and preparations for the construction of the system.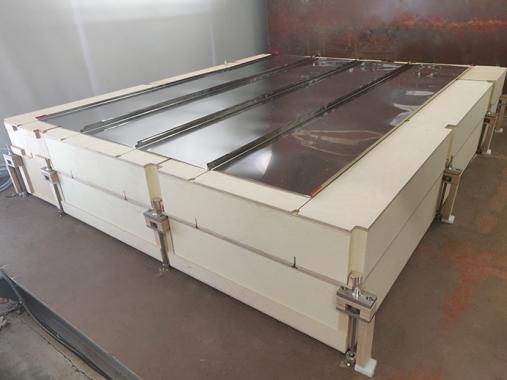 NO96 Super+ Mock-Up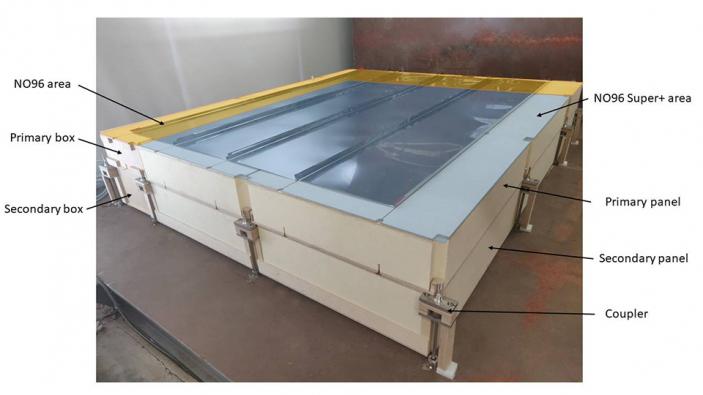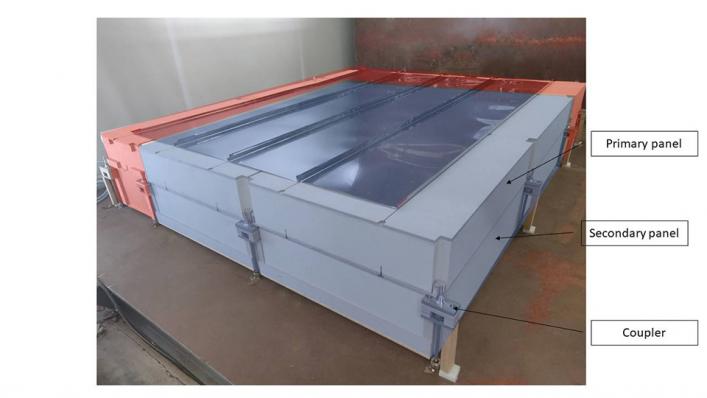 NO96 Super+ concept