GTT Inside, the GTT newsletter
GTT Inside #29 - September, 2023

Message from Karim Chapot,  VP Technical Division of GTT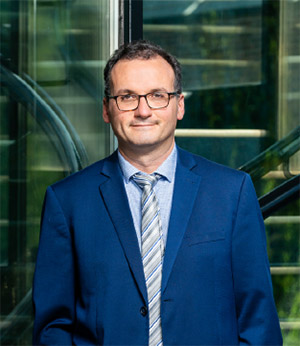 The LNG Industry has demonstrated more than 60 years of successful and safe operations. GTT is proud to have contributed to this success though continuous innovation in new solutions, new design proposals and efficient assistance in construction of well over 2.500 LNG tanks.
In this issue, you will discover two new developments, the first being the modular GST® concept, which offers a high degree of flexibility in onshore tank construction. The second introduces the Reduced Rectangular Combined Dome concept, for LNG fuelled ships fitted with Mark III tanks, which offers greater flexibility in tank design and containment system installation as well as cost reductions.
The third topic relates to GTT's Technical Assistance (TA). The construction of the membrane type LNG tank requires a very specific attention, rigorous control during design, material production, component pre-fabrication, and assembly.
The role of GTT is to support the shipyard and verify that the designer's requirements are met throughout the industrial process, ensuring proper execution, performing risk analyses when necessary and making recommendations to prevent potential issues during operations.

This TA during the construction phase continues after delivery. By visiting the tanks every 5 years and carrying out performance optimisation studies, GTT collects critical information to further improve the performance and the safety of the tank design.

The assistance provided over many years at all stages of the industry has enabled GTT to build a strong track record which has contributed to LNG playing a major role in the energy supply and the future transition. Enjoy your reading!
ONSHORE STORAGE: MODULAR GST® CONCEPT
Amid rising global energy prices and higher demand, new greenfield onshore projects are running into inflationary headwinds and facing significant challenges to deploy cost-effective LNG storage solutions. This is particularly true when accessing remote areas where logistics are complex and skilled manpower is difficult to deploy. Moreover, as projects become increasingly modularised, slower erection times inherent to stick-built tanks often drive overall project delivery.
These observations have led GTT to re-think the conventional industrial scheme of an LNG land storage as a bespoke, fully pre-commissioned, movable asset which could reduce the unit cost of storage and enhance certainty of outcome for project developers. The answer to this question has led to the Modular GST® Memebrane LNG (MML for short) storage tank concept. This article describes how membrane technology is key to developing a safe modular system for trans-oceanic transportation...
DEVELOPMENT OF A REDUCED COMBINED DOME FOR LNG FUELLED SHIPS (LFS)
GTT has recently developed a reduced combined dome dedicated to LNG fuelled ships fitted with Mark III tanks, taking advantage of the less challenging requirements in terms of space, for this kind of vessels compared to LNGCs. This dome and the related pump tower of reduced dimensions offer more flexibility in tank design and containment system installation as well as a cost reduction.

The domes are critical parts of an LNG tank, as they contain most of the pipes crossing the containment system while maintaining the insulating and tightness. The liquid dome is also supporting the pump tower (PT) on which the pumps are attached in order to load and
discharge the LNG. Many other key components are installed on the domes such as the tank Pressure Safety Valves, the level gauges, the material passing hole and the manhole.

In the specific case of LNG fuelled ships (LFS), the LNG fuel tank has smaller dimensions than LNG carrier tanks and liquid and gaseous lines are of smaller diameter. This permits a combination of the usual gas dome and liquid dome of a LNGC into one single rectangular combined dome for LFS applications...
ENSURING SAFETY AND PERFORMANCE OF LNGCs GTT SUPPORT DURING CONSTRUCTION
Throughout over 60 years of experience in designing patented LNG membrane containment technologies, GTT has not only developed thorough engineering and design capabilities on its systems, but also specific on-site know-how that may be deployed during the construction process to the benefit of its clients, and industry stakeholders. 
Benefiting from more than 10,600 cumulated tank-years for Mark III and more than 11,400 cumulated tank-years for NO96, GTT has also attended more than 1,100 refits where it was required to thoroughly scrutinize the cargo tanks. GTT is thus ready to mobilize an experienced team of surveyors to support the shipyard teams to ensure that the GTT systems are properly installed on board, and that the design specifications, drawings, studies, and any other requirements defined during the engineering phase are accurately realized.
The quality of implementation of the designs is critical in ensuring the safety and performance of the membrane containment systems. Yet, as the technology is complex, this implementation can often raise unexpected issues or concerns...