GTT's participative innovation initiative
GTT mobilises all its talents through a participative innovation initiative. It contributes to the global performance of the company, notably by improving productivity and increasing the involvement of its employees.
The participative innovation initiative adopted by GTT aims to strengthen the in-house culture of innovation, thus enabling everyone to be recognised as an agenta driver of change, regardless of their position in the organisation.
It is within this framework that GTT implements Innovation Challenges.
OBJECTIVES OF INNOVATION CHALLENGE?
Invite all employees to express their creativity, their entrepreneurial desire and their commitment. It aims to involve them to further strengthen the Group's position and to invent the GTT of tomorrow.
Before any innovation, there is always an idea!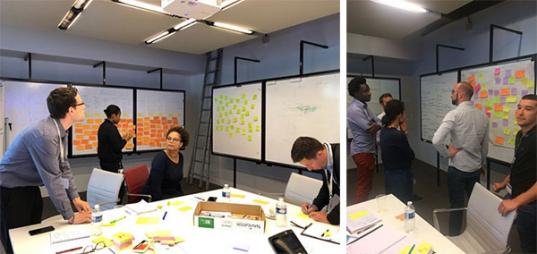 In order to involve everyone, the Group invites employees to work on optimising its know-how in business lines and technologies.
Just as well, join the GTT Group and get involved in designing tomorrow's solutions.
« The Innovation Challenge will become an essential event that encourages innovation throughout the Group around new concepts and new solutions, in order to be more robust. »
Philippe Berterottière, Chairman and CEO of GTT